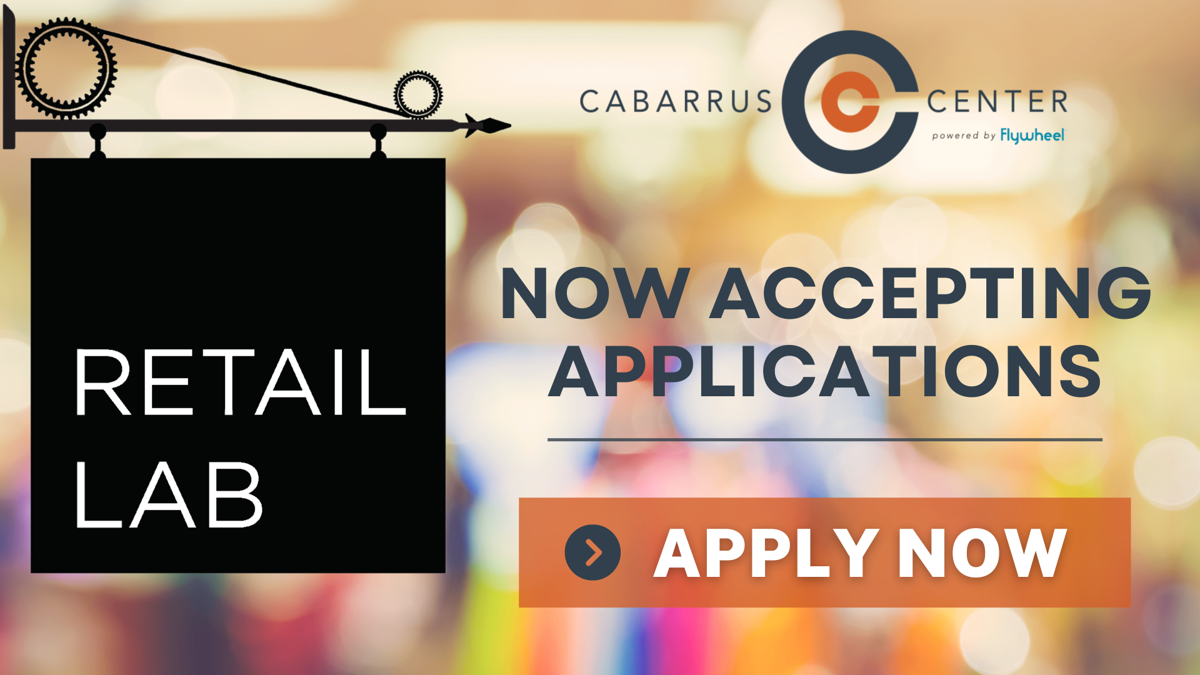 From staff reports

CONCORD– The Cabarrus Center is accepting applications for The Retail Lab, a brand new program created to address the complexities and sometimes intimidating nature of starting and operating a retail establishment.
The Retail Lab will serve existing or potential retail business owners in Cabarrus and Rowan counties. It's an immersive six-week app-based boot camp, followed by an opportunity for new retailers to test their concept in a pop-up space for six months.
The training camp will take place from October 6 to November 10 on Wednesdays from 6 p.m. to 8 p.m. at the Cabarrus Center in downtown Concord. Applications are open and will be accepted until September 24.
After the Boot Camp is over, participants will have the opportunity to present to the Cabarrus Entrepreneurship Council the use of local pop-up retail spaces and available grants. The Cabarrus Center is looking for other building owners in Cabarrus and Rowan counties who are willing to host a temporary pop-up store in their space.
The program's curriculum was designed by Meg Smit, director of the Small Business Center at Rowan Cabarrus Community College, following a survey of existing retailers in the county. "After reviewing the survey results, it was clear that this program needed to combine fundamental business basics with practical day-to-day application. We hope to do just that and will continue to listen to participants in the future to make sure we achieve this goal, "said Smit.
Source link